DIESCO SUPPORTS THE ENVIRONMENT
At Diesco we know that only 16% of the world's waste is recycled, while the rest goes to the streets, streams, rivers, beaches or landfills, resulting in multiple environmental issues. The value of solid waste and its consumption largely depends on the responsible management of each person throughout the life cycle of these products. That is why we join a group of Dominican companies and 6 highly influential associations, in different sectors of the country, in initiatives that seek to take advantage of this solid waste while generating solutions and employment.
Añade aquí tu texto de cabecera
OUR FAMILY IS PART OF NUVI
Nuvi, which means "New Life", is the largest private alliance for the efficient management of solid waste in the Dominican Republic.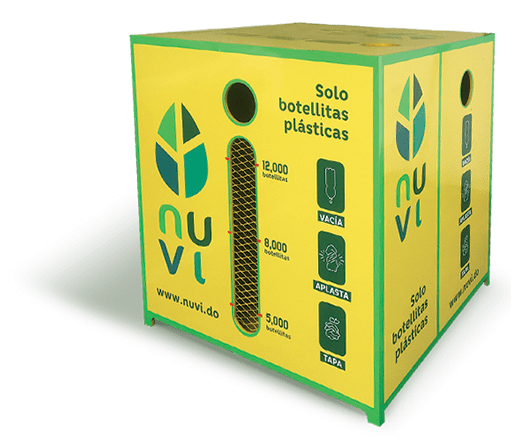 Starting from the circular towards the environmental
The first step is the most important! To collect waste supplies, the alliance has created the NUVI Points, which are the spaces or places distributed in the first phase throughout Santo Domingo, where consumers can take the plastic bottles and place them in the NUVI containers. In this way, each Dominican can be part of this initiative and contribute to giving plastic waste a new life.
I want to take care of my planet with Nuvi
This program consists of raising awareness, through talks to the more than 1,500 employees and surrounding communities, about the values ​​and activities of shared responsibility in the management of packaging waste, cooperation and environmental conservation.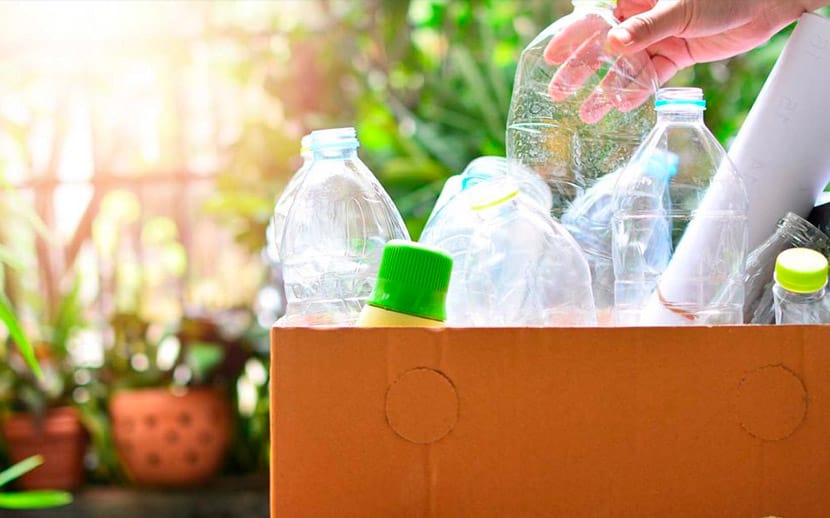 A bottler is one who cares about collecting plastic bottles in his environment; that after drinking the beverage, crushes the bottles and takes them to the Nuvi point.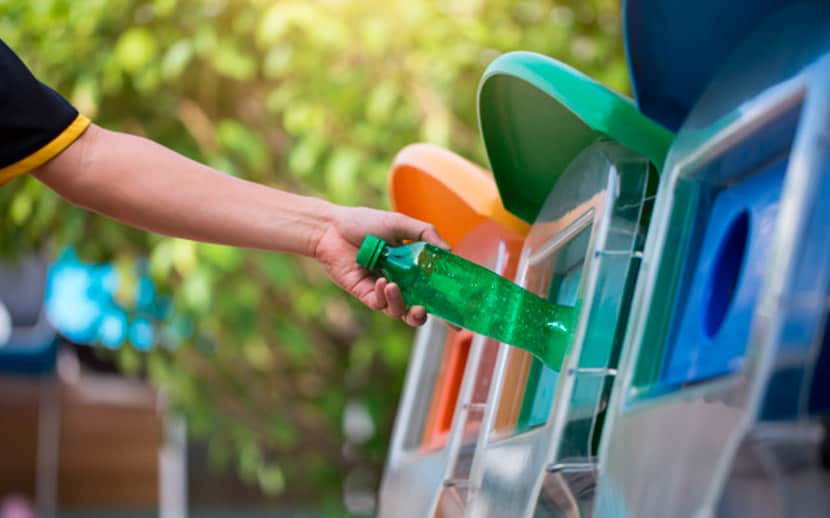 I want to recycle, I want to be a Nuvi Bottler
We create and disseminate educational and motivational campaigns among the consumer population, in order to influence them in modifying their habits in the correct disposal of solid waste, with a view to promoting a culture of voluntary collection and collection of waste.
The entire Diesco family joins: I am a Bottle Recycler: our community and collaborators are Bottle Recyclers
To involve more bottle makers in the cause, to raise awareness and to encourage the habit of storing bottles in our companies and communities, we took another extra step by creating more accessible recycling spots.
Either you come to us or we go to you!
We create micro-recycling centers with stationary tanks placed throughout our facilities and strategic areas of our communities such as small grocery stores, stores and clubs where collaborators and neighbors have voluntarily become daily Bottle Recyclers.
We want to recycle a large number of bottles daily and we want more companies to join so we can all take care of the planet and take care of everyone.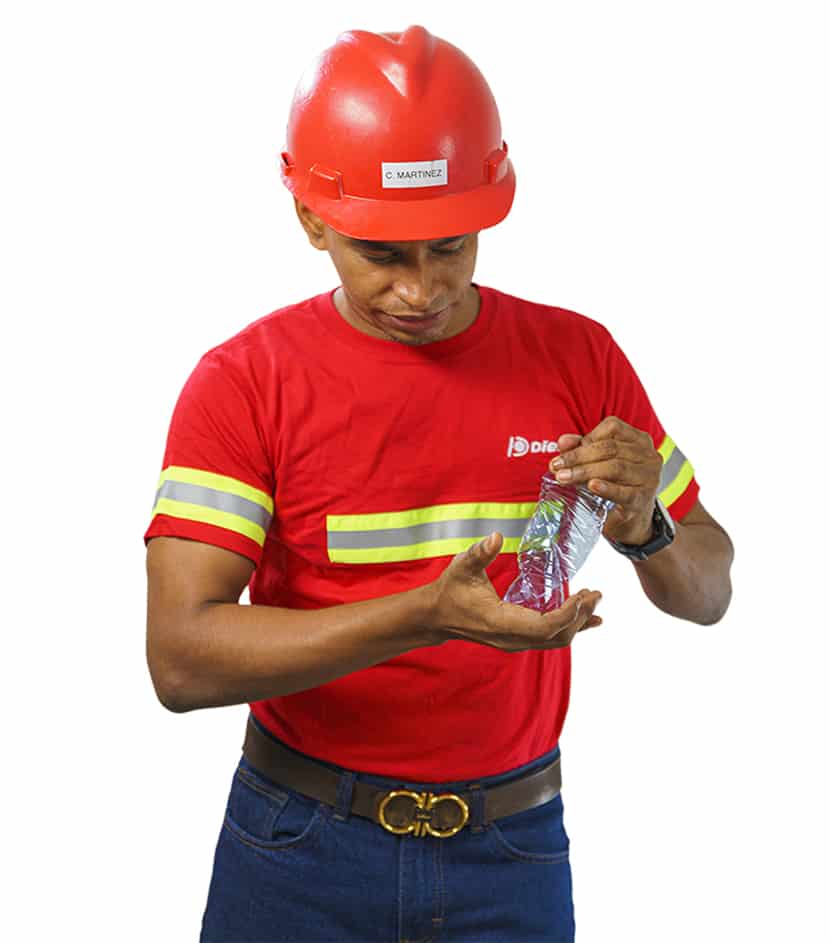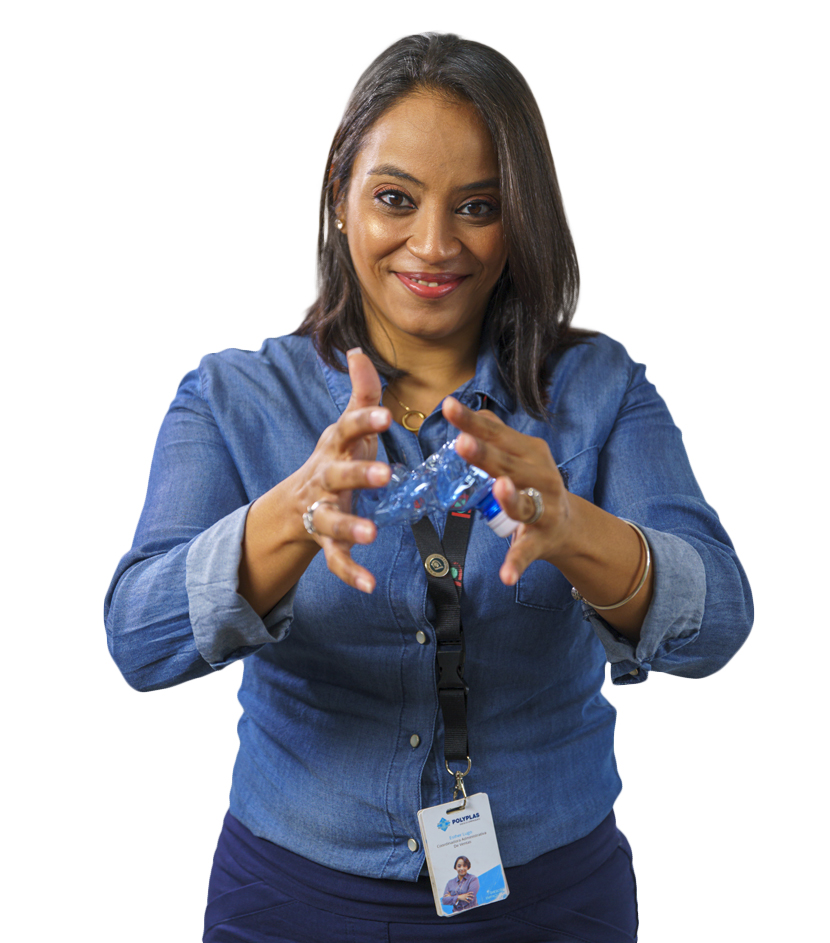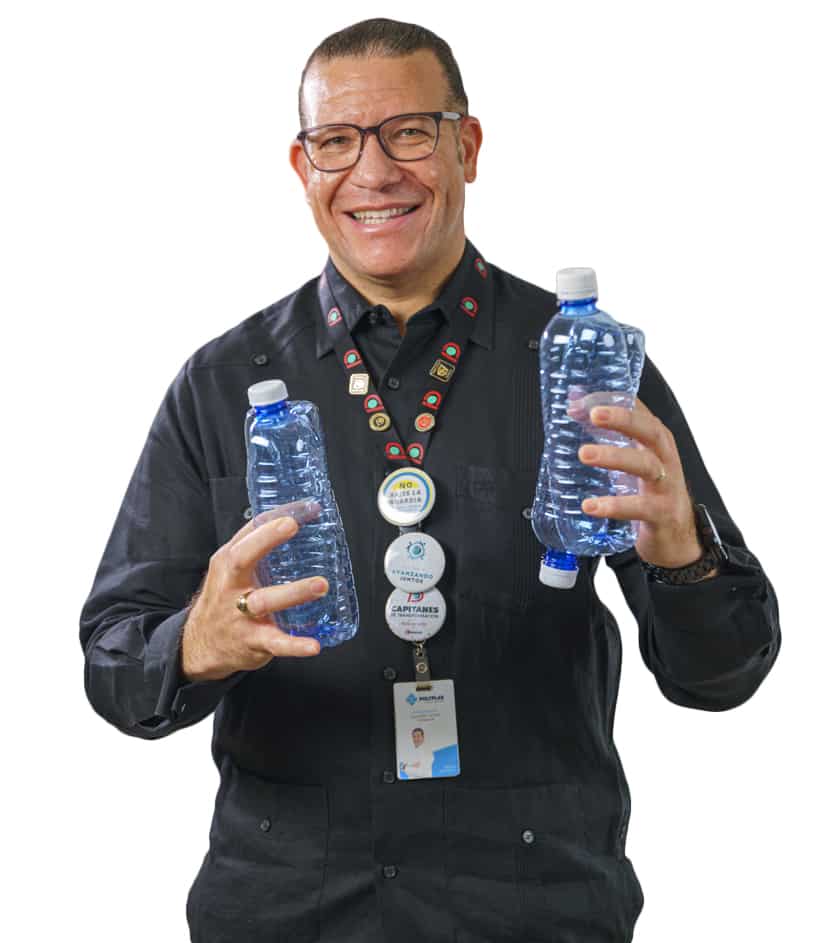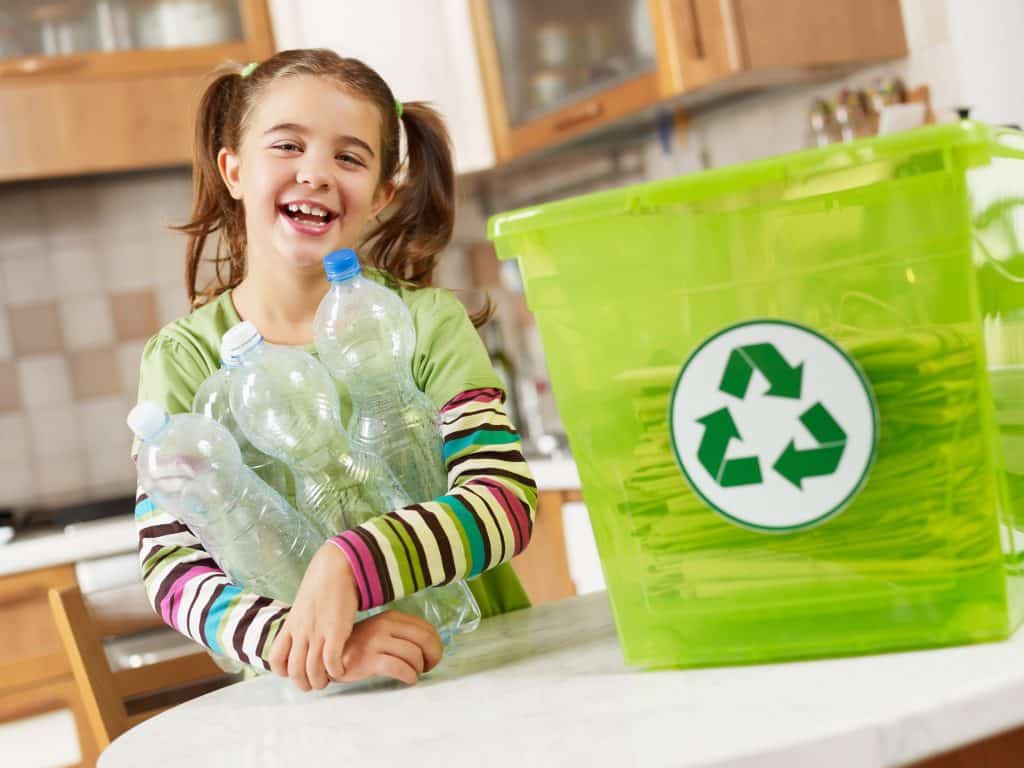 The plastic bottle is one of the most used packaging materials in the world, since it offers great benefits, and in addition it has the profile that complies with all the elements that make a perfect circular economy possible, positively contributing to the environment and efficiently impacting the home economy.
With less we do more for Environmental Sustainability
Over the last 6 years we have developed a successful market introduction plan for new ultralight PET bottles for all our clients, through which we have achieved a reduction of up to 66% in the plastic content of each bottle, obtaining changes in weight that started at 22 grams until reaching products weighing 7.5 grams, thus contributing to a significant reduction in plastic waste and contributing to environmental care in a sustainable way.